This is the picturesque view over Bluestone Wales this weekend as I dropped off the car in the main car park (Bluestone is a car free zone!). We had been lucky on the drive down, no major disasters befell us like they normally do, we did have two tired and slightly grumpy children but once we had decanted them into bed we could look forward to two blissful days surrounded by fantastic scenery and our choice of fantastic activities.
Last time we stayed we had one of the two storey lodges cleverly designed to have the living quarters on the top to make the most of the views, this time we opted for a single storey chalet-type. We weren't disappointed, although the space was not huge, it was a good size and the high ceilings made it feel very light and airy. I loved the open plan kitchen, lounge and diner, it mean that we could all chill out together without having to be on top of each. There was a slight issue with sound on the TV which almost pushed Mr Pudding over the edge, but a few jiggled wires soon sorted that out! The lodge was clean and tidy, we located the travel cot with ease, my only minor complaint was that there was no mattress provided but a few folded blankets and a super-sized muslin later and Pudding had a bed, it must of been ok cos we didn't hear a peep out of her all night.
The lodges in Bluestone are allocated on the day and you don't really get a say in where they put you (I guess you probably could if you paid extra), we were down towards the big lake, which was beautiful. However; it was very far from the pool and the adventure centre, we did try to hire a buggy but unfortunately there weren't any left. Mind you the walk up the giant hill did wonders for my bum especially carrying Pudding. Our Ergo carrier came into its own, I did bring the pushchair but that would have been even worse to push up the hill!
Pudding enjoying the Adventure Centre!
We decided the next morning to take the kids swimming, so we hiked up to the pool, Pie was in the worst mood ever and he whinged the entire way. I should have seen the storm clouds gathering but I figured he would join in the fun after a little while. The swimming pool is fantastic, it is set in a huge biosphere so lovely and warm. Perfect for Pudding who is not a fan of the cold and wet, Pie loved the lazy river and the waves. He was less keen about queuing for the family changing rooms and this caused another mini meltdown. We headed back for lunch before Mr Pudding and Pie had to be at their afternoon activities.
So you remember I ignored the storm clouds? Well that was a rookie mistake! As we headed back up to the adventure centre Pie kicked off for the biggest meltdown you have ever seen, he refused to walk and then finished with his party trick and promptly pooped himself. Even the promise of an afternoon playing at pirates couldn't bring him down from the ceiling. Mr Pudding went off to do his high ropes course (which by the way he said was totally fantastic and he thoroughly enjoyed it!), I went into the adventure centre with an extremely angry Pie and spoke to the amazing Bluestone staff. Because of his accident Pie couldn't join in with the other children, but the staff were amazing, they were more than happy to rearrange for us and booked us in for the following morning. We stopped into the main office on the way back and asked the fabulous staff there who promptly radio'd through to my husband at Steep Ravine to explain that we were going home for a nap. I really can't fault them they were so helpful, another point to add about the great staff is that everywhere you go on the Bluestone site they say hello or good morning!
 Having recovered from what can only be described as an epic tantrum, Pie woke with a smile on his and to two little friends! These little friendly little ducks were knocking on our patio door with their beaks the next morning, they were so tame the took bread right out of Pie's hand, clearly they are well versed in guests at Bluestone. We took this as a good omen and after some breakfast headed back to the Adventure Centre for some pirate fun! Pie loved it, he went off for 2 hours with a group of children and didn't even look back, they all looked great with facepaint and pirate costumes. Pudding, Daddy and I enjoyed an hour of baby massage and yoga which was lovely, great sensory room and our instructor was really friendly (another credit to the Bluestone staff). Our afternoon was spent back at the pool, before we headed back for some chips from the chippy van, again the staff were great and we avoided another Pie meltdown when the chap kindly gave us a free ketchup as we had run out of cash!
Overall, I can't praise Bluestone enough for their family friendly environment, the staff were amazing, nothing was too much trouble. I wish we could have stayed longer as there is still so much that we would like to have done, this is my second visit and I still haven't managed to try out the Spa! We will definately return again in the future, but a few tips for those who are planning a visit:
1. Book a buggy – firstly they are awesome and secondly little legs get tired!
2. Upgrade the WiFi to premium if you want to stream anything, or get any blogging done.
3. Take advantage of the kids activities, they are good value and give you the opportunity to enjoy some of the more adult activities as over 4s don't need adult supervision.
4. Remember a pound for the lockers at the pool (we were lucky another fab member of staff let us leave my bank card and gave me a pound to use in the lockers)
Thank you Bluestone for another fab visit and we look forward to returning again soon!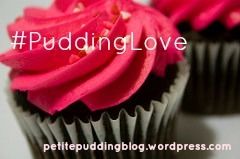 Generate your button code